The idea behind creating the best email marketing services out there is simple, target and market to people on an individual level through a platform that is most widely used. Email marketing is so popular because around 3.9 million people around the world use email every day.
The best email marketing services help you reach out to not only more people but the right people. Studies have shown that even though there has been significant growth and adoption of chat and message-based applications, close to 61 percent of people still have a preference for email-based brand interactions.
Email marketing is by far the most effective digital marketing strategy out there used to make more sales, build stronger relationships with clients and create better brand recognition.
Why Choosing The Best Email Marketing Service is Important?
Choosing the best email marketing service is imperative to build your brand and push more sales. Based on research email marketing provides an immense return on investment which is roughly 38 USD for every 1 USD invested. Email marketing services provide the perfect platform to reach out to targeted or specific consumers to increase revenue growth.
A general perception is that email marketing is not nearly as important as it is made out to be in today's day and age of social media marketing, but research shows that 44 percent of consumers go to their email to find special deals and discounts and in comparison, only 4 percent use social media to do the same.
What to Look for in a Good Email Marketing Tool?
There are many who claim that they are the best email marketing service available. In our research we have compiled the list of all the necessary features any email marketing service you consider must have:
Optimization for smartphones – the best email marketing services take into account that most people use their smartphones to access their email so proper scaling of marketing material for a smartphone is must-have.
A system for analytics – analytics helps you understand where you stand with your customers so having access to information like unsubscribe rate, open rate, click-through rate, and bounce rate is necessary.
Competitive pricing – You should never jump on to a very pricy high-tier plan especially if you are a start-up. A good email marketing service will give you a pricing plan that will evolve as your company does.
Integration with third-party software – A Lot of companies already use a wide variety of software so the email marketing service you choose must have the ability to integrate with at least the most important software in your portfolio.
Amazing customer service and support – the best email marketing service is heavily dependent on the level of customer support and service they provide in case of glitches, issues or just a general understanding of the tool.
Testing for spam – a good email marketing tool is aware of any spam filters that could potentially trigger and send your content to the customers' spam folders. They make sure that your email deliverability is very high.
Email surveys – surveys are a great and highly underutilized tool to gather customer feedback. The best email marketing services offer you the opportunity to streamline this process.
Marketing campaign automation – the feature by far in our opinion is the ability to automate email marketing campaigns all the way from welcome notes to order confirmations.
Message sending limits – The best email marketing services provide a decent amount of messages that you send before you hit your limit. If for example, you have a hundred customers right now, you probably do not need more than five hundred emails. But they also offer unlimited plans for when you need to scale and have thousands of customers on your lists.
Top 5 Best Email Marketing Services
Constant Contact — Best drag-and-drop builder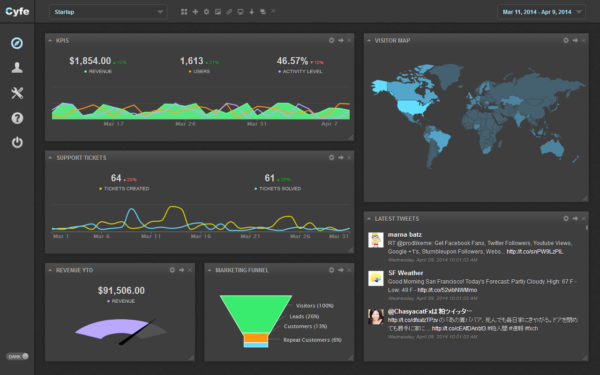 Constant Contact is one of the most popular email marketing services on the market. It is very intuitive and simple to use. It offers quite a lot of features to boot, especially for startups. One unique feature it offers is the option to sell digital products.
You have the ability to send out and manage digital invites or e-vites, allowing people to register for an event or buy tickets through Constant Contact. You also have an amazing tool on your hands to build custom templates that suit your unique needs. These templates are built through the best-in-class drag-and-drop builder which works as advertised.
Other features include:
Triggered Campaigns
Autoresponders
Shopify only – abandoned cart campaigns
Newsletter Creation system
Design-templates
Email automation
List management feature allows you to create segments in your lists, assign tags and add contact details
Unlimited Storage for photos and other data
15-day Bounce management system where the system resends bounced emails and triggers for removal from the list on the second occurrence.
In our testing, we have noticed that their customer support needs a lot of work. Their live chat and phone support are not always available and leave a lot to be desired even when they are. By far the worst thing about Constant Contact is that you have to call in to cancel your subscription which is frustrating, to say the least.
Pricing
The pricing of Constant contact can vary significantly depending on the number of subscribers you have. It starts from as low as $20 per month for 500 subscribers and goes all the way up to $ 95 a month for 10,000 subscribers.
Sendinblue — Best for growing your list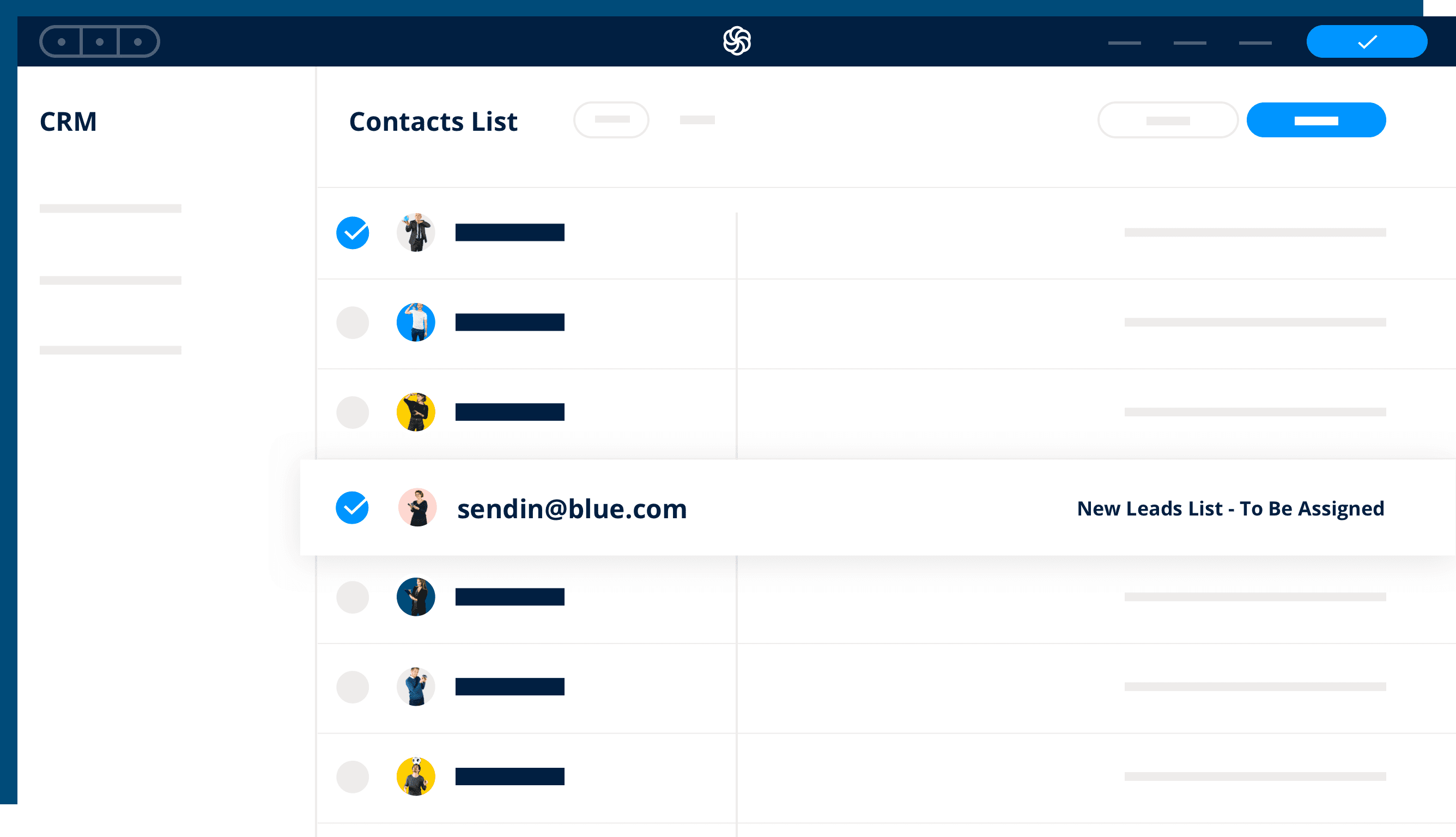 Sendinblue is a Paris-based organization that started out its business with a service for transactional email evolving into an all-in-one marketing tool. One of the stand out features of Sendinblue is its email deliverability.
Features offered include:
Setting up automation
Creating email marketing campaigns
Contact management using CRM
Setting up SMS campaigns
Great template selection to choose from
Detailed analytics section
Newsletter creation
They have amazing customer service and support which is apparently based on theory 4.6-star rating on Trustpilot. It is worth mentioning that the initial setup may take some time as it is not the most intuitive but things should start moving smoothly once you get more acquainted with it.
One other downside is the email builder offered by Sendinblue needs to improve. For instance, they have a limited selection of fonts available.
Pricing
This is one of the few email marketing services that have a free plan and that too with no customer limit. Rather, the limit is on the number of emails you can send, which is capped at just 300 emails per day.
The paid plans start off at $25/month for the lite version which gives you an unlimited daily email sending limit and will include Sendinblue's branding.
The premium plan sets you back $66 per month and includes features like unlimited marketing automation workflows. You also have the option to opt for enterprise which is not applicable to start-ups.
MailerLite — Best for the essentials at an affordable price
Another great option to choose is MailerLite which is very intuitive, simple, and easy to set up and use. MailerLite offers all the essentials you look for in the best email marketing service. The automation is not as good as Constant Contact but it is decently effective.
The most important features offered by MailerLite include:
Workflow automation
Surveys
Good customer service
Filtering lists based on various demographics
Forms and targeted pop-ups to generate more subscribers
Email marketing campaigns
Very impressive email editor with workable templates
Website builder
Ability to create landing pages
Mailerlite is an easy recommendation for people who own or run small businesses or manage blogs. It has a very clean email interface. One major downside to note is its lack of integration with social media websites like Facebook or Instagram.
Pricing
They offer by far the best free plan and even the paid plans are cheaper than the competition. The free plan can work for up to 1000 contacts. You also get a 30 day free trial with access to all the features and can get a 30% discount on prices if you pay annually.
The paid plans start at a very reasonable price of $15 a month for 2500 subscribers and can go all the way up to $210 for 50,000 subscribers.
HubSpot — Best for automated email marketing
Hubspot is considered one of the best tools for email marketing. They use inbound marketing very effectively. One stand-out feature offered by Hubspot is that it has an entire CRM which is incredible for managing contacts and it's also available under their free version.
Other features offered include:
Automated email marketing
Landing pages
Tools for lead generation
Subscription forms
Newsletter creation tools
Email templates
Workflow automation
Creating email marketing campaigns
Autoresponders
Powerful analytics
Hubspot also offers a step-by-step strategy for content creation and marketing which is especially useful for rookies. With this, they teach you how to market and increase your conversion rate.
The biggest issue with Hubspot is that, for you to use all of its tools and features available, you need to have at least 1 million dollars in revenue.
Pricing
Hotspot offers a free version that is actually usable. It also is great for startups because it does not expect you to pay full upfront cost rather allows you to choose to add ons as and when you need them.
The paid plans are extremely pricey, starting from $50 a month up to $3,200 a month for the enterprise version.
Moosend — Best for AI-powered eCommerce sales
Moosend is also on the list of the 5 best email marketing services for startups. It promises to turn your brand into a household name.
Features offered include:
Landing pages
Tools for lead generation
Subscription forms
Email templates
Workflow automation
Creating email marketing campaigns
Autoresponders
Very useful analytics
You also have a great email editor with a built-in drag and drop feature to create custom email templates. You can create newsletter templates with this feature too. Conditional visibility is another clever function that allows you to control and alter what the subscribers are allowed to see. This allows you to set up conditions that will show unique content and is more engaging with each recipient.
Moosend also gives you the option to preview content based on various devices so you can make sure that your content is as expected regardless of what device it is viewed on.
The cons of Moosend include the lack of a CRM which can be offset using various integrations that also allow you to manage social media reports but it is also necessary to note that it offers fewer integrations than its competitors.
Pricing
Moosend offers a Free Forever plan that is good enough if you have less than 1000 subscribers. The Pro plan is also very affordable at only $8 a month but is billed annually. You also have custom plans but these are not recommended for startups.
How to Find the Best Email Marketing Service for You
Plenty of Email Templates
The best email marketing services all include email templates. For instance, mailer lite includes more than 60 free workable email newsletter templates. These templates feel like a godsend because they allow you to quickly start working on your email campaigns especially when you are just getting acquainted with the service.
The best email Marketing Services also offer the option to create your own template if none of the options are available for your business or your taste. you can start this using the drag and drop email editor. You also have the option to save your custom template for future use.
Simple Segmentation
Segmentation is the ability to filter out your subscribers based on certain filters or tags. The best email Marketing Services offer you the ability to segment your subscribers based on age, gender, purchases, prospective customers, email campaign membership, or any other segment.
You should have the ability to create either automated dynamic or static segments of your subscribers.
In-Depth Analytics
Analytics is a must-have with any email marketing service provider. The idea behind Analytics is that it allows you to get a basic understanding of the growth of your business and how to pinpoint where this growth has occurred or any inefficiencies that may be present.
The features to look for within Analytics include a complete drill-down of all of your subscribers or of a specific group within your subscribers. Statistics should be available for the growth of your subscribers, the average click and open rate, and the number of people who have unsubscribed.
Easy Automation
There should be easy automation of workflows. Automation of workflow means that when a certain trigger occurs like when a link gets clicked or when a subscriber completes a form or a new subscriber joins, a specific email is sent to the subscriber.
An example of easy automation is when a customer clicks a link they are sent an email to subscribe to your service and when they open the email, they are taken to a subscription form so multiple steps are taking place to get a customer to sign up.
Conclusion
In our research to find out the best email marketing service for startups, our team has concluded that the best and the safest option to go with is mailer lite. It is easy and intuitive to use, easy to set up, you have a good selection of email templates to choose from and the email automation process is simple.
The prices are more reasonable than all other options on the list. If you are running a startup, the Mailer list is definitely worth serious consideration.